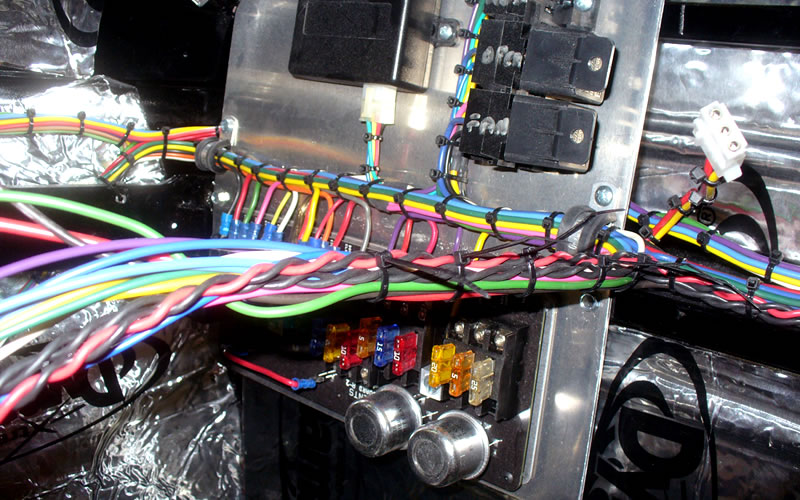 Electrical Repair
Regular inspections of electrical opponents on higher mileage and old age vehicles are necessary to predict and prevent problems, and keep your vehicle operating properly.
Whether your battery is dying, your starter or alternator is misfiring or window switch has died, Speedy Wrench can help with all of your automobile electrical repair & maintenance needs.
Every consumer vehicle on the road has have many electrical components, from the alternator to the power windows. If even just one part is not working correctly, it can impact the rest of the car's components. We can do a complete electrical diagnosis, checking everything from the charging system to the power steering and windows, to address any electrical problem and possible prevent future issues.
No electrical repair is too complicated for us.
From blown fuses to power window problems to leaking sunroofs that won't close, we repair all issues with your car's electronics system in general, bring your car to Advanced Auto Santa Cruz to have it inspected and fixed.
Unlike other car service shops, we back our work with a 12mo/12,000 mile warrantee, so that you have the peace of mind that we stand behind everything we do!
Our auto electrical repair and maintenance services include:
Batteries
Starters
Alternators
Computer Controls
Electronic Systems
Many problems associated with day-to-day drive-ability are caused by voltage variations and must be the first step in troubleshooting any problem. When you experience any of these problems, come see us - your local auto electrical system experts.
The vast majority of your vehicle's operating components are dependent on a fully functioning electrical system. Protect your car against power failure and other issues by bringing it to Speedy Wrench for maintenance & repairs on its electrical system.
Electrical System Services
Airbags
Circuit repairs
Computer diagnostics
Cruise control
Power doors
Power windows
Rewiring
Window regulators
Contact us now, for your car's electrical problems.
One year or 12,000 mile warranty coverage includes all electrical system repair or maintenance services you receive from the skilled and practiced technicians at D & L Automotive Repair Inc.
More than 24 years in the automotive repair industry
Keep your vehicle performing at its absolute best by calling on Speedy Wrench to repair your car's electrical system.